I recently watched both parts of Che, the 2008 biopic of Ernesto "Che" Guevara starring Benicio Del Toro and directed by Steven Soderbergh. I don't intend to comment extensively on the quality of the film. However, its overall impact is questionable; that's evident by its average score of 64 (out of 100) on Metacritic.com. I say "its" when it was actually produced and released in two parts: The Argentine and Guerrilla. Part 1 tracks Guevara during the successful Cuban revolution, and Part 2 follows him through the unsuccessful Bolivian revolution.
As one critic put it (I forget which one or where I saw it), Soderbergh seemed to be avoiding any of Guevara's common stereotypes (i.e. – political activist, guerrilla warrior, t-shirt imagery). It did seem that Soderbergh wanted to let the story speak for itself. But 41 years after Che's death, one wonders if a film should be made at all if it doesn't dare to take a position on the controversial figure. This is, after all, an extremely important figure in recent history that most American students are taught nothing about (or at least I wasn't).
According to Wikipedia, Jean-Paul Sartre once "described him as 'not only an intellectual but also the most complete human being of our age' and the 'era's most perfect man.' Sartre would also compliment Che Guevara by professing that 'he lived his words, spoke his own actions and his story and the story of the world ran parallel.'"
The film does provide at least a basic context for why these people were attempting a revolution in Latin America. Therefore my strongest criticism relates to the lack of insight into Che's mind. I was surprised to see that the films were based on Guevara's own writings: Reminiscences of the Cuban Revolutionary War (Part 1) and The Bolivian Diary (Part 2). Knowing this, I wondered why Che's thoughts were only revealed during an interview with a journalist that is scattered throughout Part 1. One of Che's statements stands out from the rest:
"Of course, defeating imperialism is impossible if you don't recognize its source is the United States of America. In a capitalist system, people live in an invisible cage. For example, they accept the myth of the self-made man. But they do not understand that opportunities for the majority are determined by forces completely beyond individual control."
The journalist then asks the question, "What is the most important quality for a revolutionary to possess?"
Che responds, "A true revolutionary is guided by great feelings of love — love of humanity, justice, and truth. It's impossible to conceive of an authentic revolutionary without this one quality."
The paradoxical nature of this statement set off my skeptic alarm. How could a person with great love of humanity seek to change the world through armed conflict? In other words, how could anyone using their rational faculties hope to improve mankind by shooting people with guns? A six-year-old would be able to tell you that that's not a path to success. It was equally confusing to me that Jean-Paul Sartre would condone this armed conflict. After reading Nausea, I got the impression that Sartre's existential problems were individual in nature and required an autonomous process of treatment. It's almost as if Sartre didn't understand his own philosophy, and that has caused me to lose faith in his writing.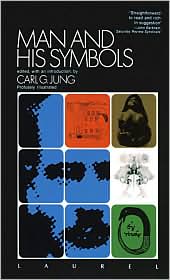 Luckily I have the work of Carl Jung to fill the gap. I finally finished reading, Man and His Symbols, edited and co-written by Jung. The chapter by M.-L. von Franz entitled "The Process of Individuation" directly addresses my problem with Che Guevara, evident in the following quotes:
"Fanatical political activity…seems somehow incompatible with individuation" (p. 241).

"…The unconscious is pointing to the fact that today the dreamer should not try, as X did long ago, to free his country in an outer way. Now, the dream says, liberation is accomplished by the anima (by the dreamer's soul), who accomplishes it by bringing the images of the unconscious to life" (p. 244).

"…In our time genuine liberation can start only with a psychological transformation. To what end does one liberate one's country if afterward there is no meaningful goal of life — no goal for which it is worthwhile to be free? If man no longer finds any meaning in his life, it makes no difference whether he wastes away under a communist or a capitalist regime. Only if he can use his freedom to create something meaningful is it relevant that he should be free. That is why the inner meaning of life is more important to the individual than anything else, and why the process of individuation must be given priority. [...] …If a single individual devotes himself to individuation, he frequently has a positive contagious effect on the people around him" (p. 245).
In the film, Che's character spoke of building a meaningful life through a communist revolution. But if the film succeeded at anything, it demonstrated the blatant absurdity of Che's quest. The only thing armed conflict leads to is more death, more destruction, and more tyranny. When Fidel Castro took power of Cuba, he abolished elections in order to remain in power until modern day! Down in Bolivia, Che was executed by a common soldier in a dirty shed, when he could have rejoined his wife and children in Mexico or Cuba. And perhaps worst of all, American imperialism never ended.
It seems that we as a society are far overdue in studying the suggestions of Jung and his colleagues. The only revolution that will ever work is one of individual psychology. But if it could happen on a widespread level, it would change the world. A recent quote by President Obama (albeit in a different context) reflects this idea:
"One voice can change a room, and if one voice can change a room, then it can change a city, and if it can change a city, it can change a state, and if it change a state, it can change a nation, and if it can change a nation, it can change the world. Your voice can change the world."
If our president's expression of such a profound concept isn't optimistic enough for you, perhaps (in observation of today's public funeral) I should also reference Michael Jackson. His song "Man in the Mirror" even has the basic principle down — a fun fact I realized a few years ago when I started getting into literature and philosophy.
I'll have more on this topic soon. I've finally begun a large-scale essay on Jungian Psychology and the need for modern man to learn himself before trying to change anything external. In the meantime, I can't make any promises about consistent activity on here, but I'll try my best. I can't believe it's been a month since my last post. I'm truly sorry for that — times have been tough.